Upcoming Events
July Game Night – Monday, July 17th
Hyatt Place @ 6:30pm
Take a break from your busy schedule and get to know your fellow game enthusiasts! The game of the month will be Koryo!
CUDO Plays Game Night is open to everyone! Spread the word and let's have a great time. Whether you're a serious gamer or just looking to relax and socialize, we'd love to see you there!
CUDO Plays Recommends
This week we recommend, Kodama: The Tree Spirits.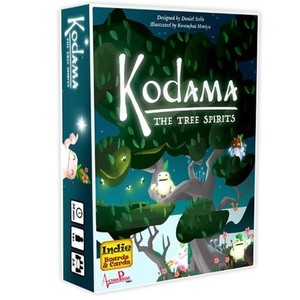 The forest is growing fast! As caretakers for Kodama, the tree spirits, you must keep the forest a healthy and lush home for your little friends. Over three growing seasons, you must cultivate trees with the right mix of flowers, insects, and branch arrangements to make your Kodama as happy as possible. Whoever cares for their Kodama best will be remembered for generations!
Kodama: The Tree Spiritsbranches out into a fun new way to play! Grow your tree by placing cards in clever arrangements, being careful to leave room for future growth. At the end of each season, one Kodama will award you points for how well your tree suits its needs. With beautiful art and innovative mechanics, Kodama is an inTREEguing game for the whole family.