June Game Night
This month's game night was out of this world! We had such a great time sharing our favorite alien themed games as well as seeing some of your favorites!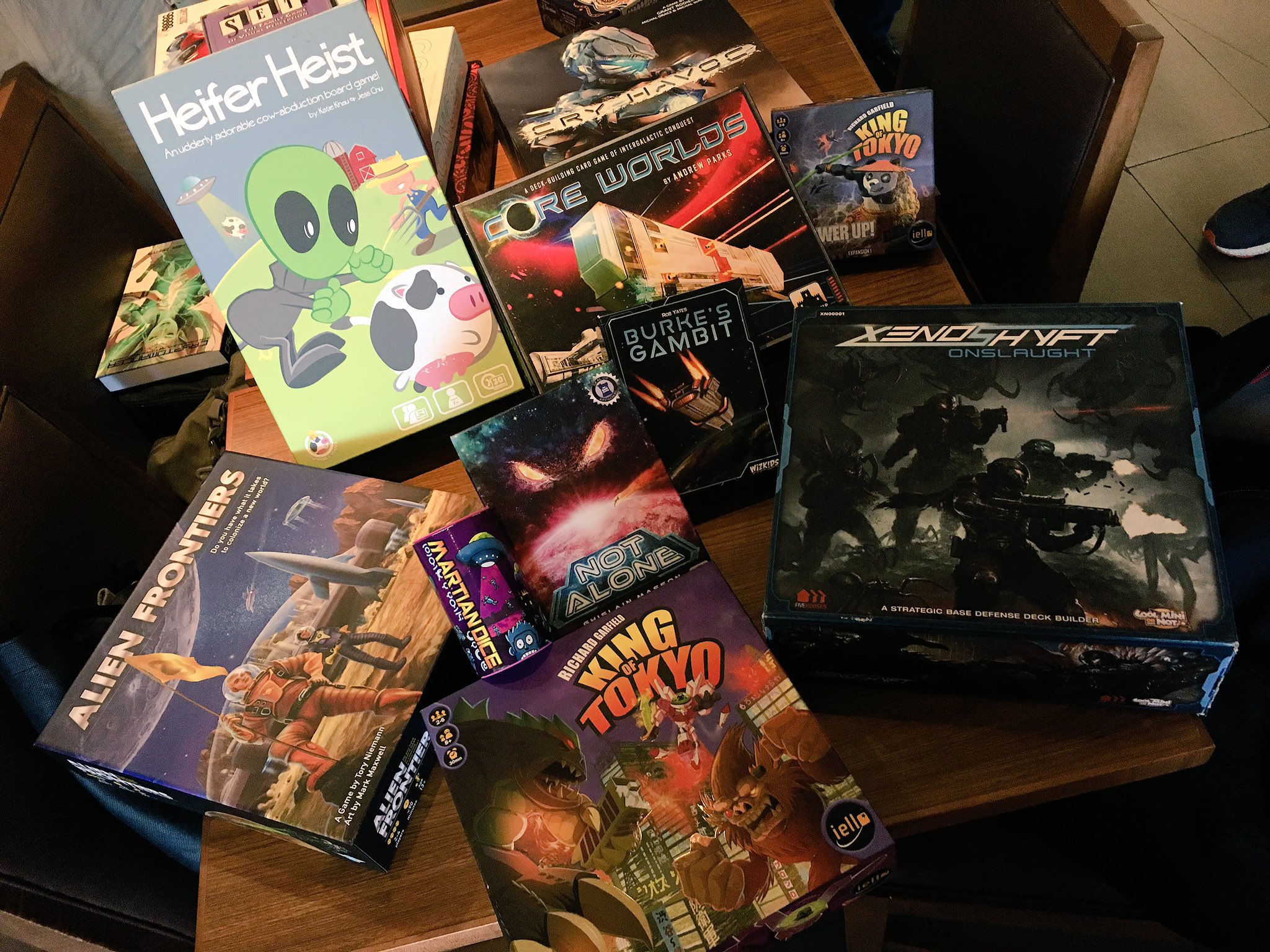 CUDO Plays Academy + Illinois MakerLab Camp!
CUDO Plays is partnering with the Illinois MakerLab for a week-long camp, taking participants through the entire process of board game design from brainstorming ideas to creating components. Each session will cover a different aspect from game design, from quick prototyping to envisioning components, with demonstrations on how to model game pieces with 3d modeling software (Tinkercad).
This camp will be for 13-17 year olds and you can find out more info or sign up here!
Upcoming Events
July Game Night – Monday, July 17th
Hyatt Place @ 6:30pm
Take a break from your busy schedule and get to know your fellow game enthusiasts!
CUDO Plays Game Night is open to everyone! Spread the word and let's have a great time. Whether you're a serious gamer or just looking to relax and socialize, we'd love to see you there!
CUDO Plays Recommends
This week one of our committee members, Tom Ackerman, would like to recommend, Leaders of Euphoria!
This game takes place in the same post apocalyptic universe as the game Euphoria: Build a Better Dystopia. Leaders is a hidden role game with a few twists. Each player is given three recruit cards which they generally keep hidden. Each of these cards will be loyal to either the red or the blue team. Whichever color the majority of your recruits are loyal to is the team you're fighting for, which means nobody knows what team you're on until they've seen all of your cards. Among the recruits there are also a single red leader and a single blue leader. The goal of the game is to shoot the opposing teams leader with one of the very enjoyable big plastic ray guns (included in the deluxe edition of the game). Sounds easy but it's not. While there aren't enough ray guns to go around, there are plenty of cards in the artifact deck which allow you to break the rules by changing alignment, block ray blasts and other sneaky tricks.