We are anticipating some awesome games to come out of this season of CUDO Plays!
Volition Playtest
We had our yearly board game playtest at Deep Silver Volition's studios last weekend! It was great to have seasoned game designers and developers help out our Season 4 teams.
January Game Night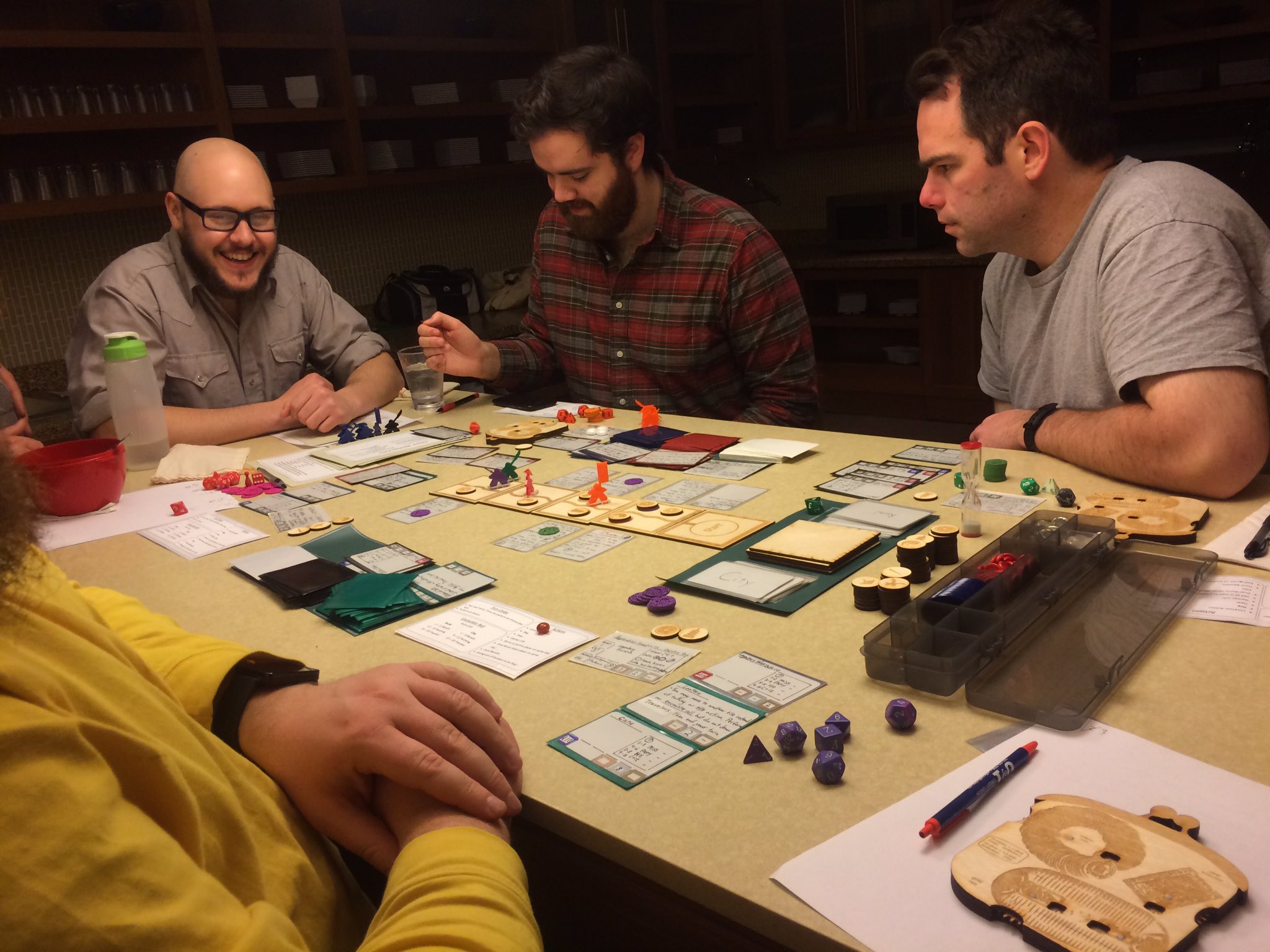 The games for this Season are some of the most amazing yet! Turn in is less than a month away and we are excited to see these games finish shaping up.
Upcoming Events
Critical Review – Saturday & Sunday, January 21st-22nd
Champaign Library @ 10am-6pm & 1pm-6pm
A session for you to bring your near–complete board games to our team for critique. Members of the committee will be available to give you insight into how to make your board game the best it can be.
CUDO Plays @ Winter War – Sunday, January 29th
Hawthorne Suites
Is the snow and cold getting you down? Fight it off at Winter War! Teams from the CUDO Plays competition will be showing off their game at Winter War, at the Hawthorne Suites in Champaign! Come see how far the teams have come!
Our event is FREE to the public, but you must purchase a badge to access other areas of Winter War.
CUDO Plays Recommends
Looking for a strategic but portable 2 player game?  CUDO Plays recommends, The Blood of an Englishman.
In this asymmetrical card game, one player plays Jack and one player plays the giant from the classic fairytale. Jack must try to climb three beanstalks and collect three different treasures.  The giant must assemble the Fee! Fi! Fo! and Fum! cards to thwart Jack.  The two characters play very differently, but either way you'll have to plan ahead and anticipate your opponents moves to be successful.  The board setup is random, but after that, the game is all skill. A great 20-30 minute game for 2 players.