We hope you are having an awesome 4th of July weekend filled with fun, family, friends and maybe some games!
Upcoming Events
July Game Night – Monday, July 18th
Hyatt Place @ 6:30pm
Take a break from your busy schedule and get to know your fellow game enthusiasts! The featured game of the night will be announced soon!
CUDO Plays Recommends 
This will be a new addition to the blog posts, especially for the summer, where we will recommend a board game. It may be a game we've been playing recently or a classic that we've loved for while but all of them will have been tried by us and we want to share with you!
This week, in the spirit of the holiday and fireworks we recommend, Hanabi!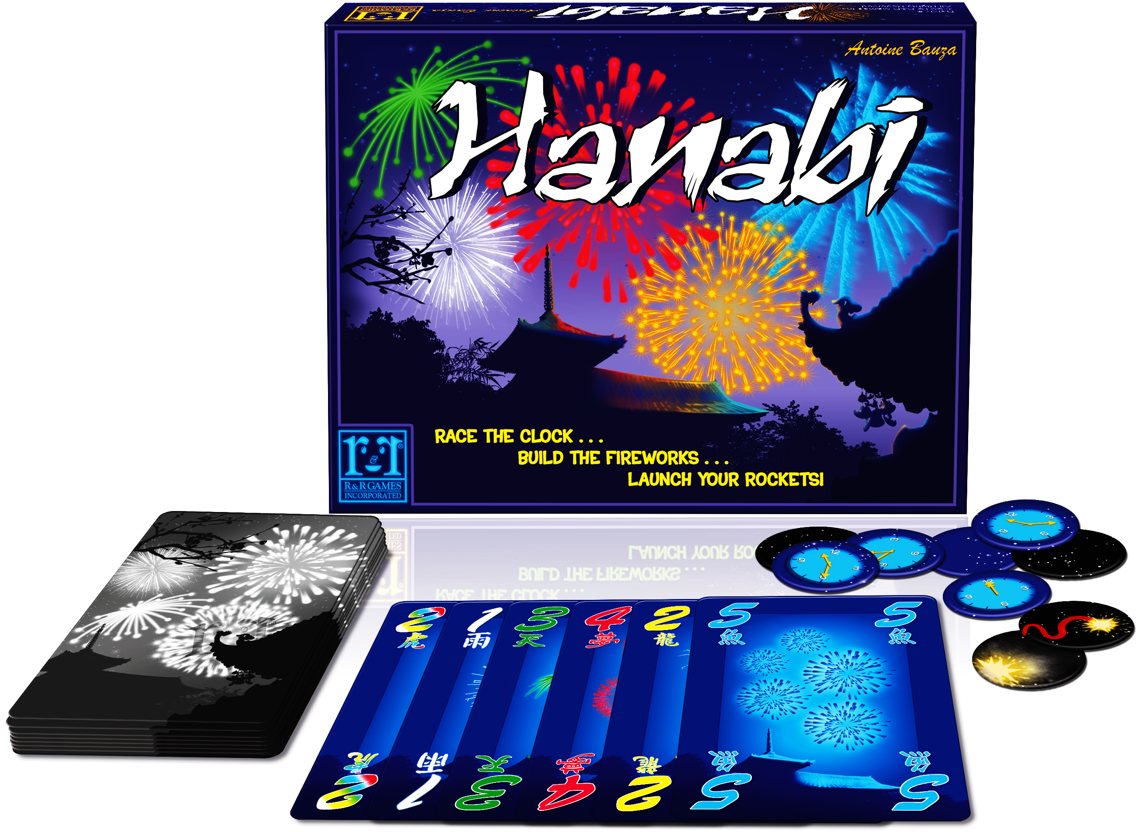 Hanabi is a cooperative game in which players try to create the perfect fireworks show by placing the cards on the table in the right order. The catch is that everyone holds their own hand of cards backwards, so you can't see yours but everyone else can. Though it seems simple it is really about communication and knowing the limits of one's own understanding. It's a fun little game that plays around 30 mins from 2-5 players.